Secure Payment Transactions by Barclaycard ePDQ
Scienpress Ltd uses Barclaycard's ePDQ as our preferred payment method. This allows you to make payment with your Debit or Credit card.
We do not store credit card details nor do we share customer details with any 3rd parties.
When making a purchase on our website, you will be directed to Barclays' secure payment page where you can pay by credit, debit or charge card. Barclays will use your details to process the transaction with your bank and handle the payment to Scienpress. Your sensitive data is protected by Barclaycard ePDQ as they are compliant with the Payment Card Industry Data Security Standard (PCI DSS).
Why we use Barclaycard ePDQ?
Simple to use payment pages
Fast and secure transactions
Card Security Code (CSV) verification
3-D Secure payments
Authorisation in seconds
Dealing with the recognised and trusted Barclaycard brand.
3-D Secure is a protocol developed by the card schemes that improves the security of Internet payments. It allows merchants to authenticate cardholders through the cards' issuers. It's goals are to reduce the likelihood of fraud when using supported cards and to improve transaction performance. Merchants who do not use 3-D Secure may be liable for fraudulent transactions even if the transaction was authorized by other means.
Visa offers 3-D Secure under the name Verified by Visa and MasterCard offers it as MasterCard SecureCode. These are mandatory requirements for making payments by card on our website and help make transactions more secure for both you the customer and Bestbuys.
*Sorry, we do not accept American Express.
*Please use a credit card with the amount in British Pounds Sterling (Β£/GBP).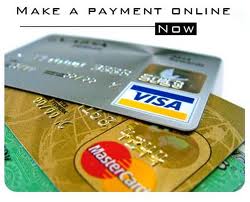 Refund Policy
Scienpress Ltd do not issue refunds once the manuscript is already with our type setting department.
Returns Policy
Scienpress Ltd will not accept for return preprints for already published papers (manuscripts).
Cancelation Policy
Authors cannot cancel the publication of a manuscript which is with the type setting department. In special cases (such us mistake etc) the cancellation of publishing is acceptable. In this case Authors have the option to send a new paper to Publisher (for refunds please see above).
Delivery Policy
The ordered preprints will send by Publisher to corresponding Authors one month after the appearance of the issue in Journal's website.